Home
Talk

0
12pages on
this wiki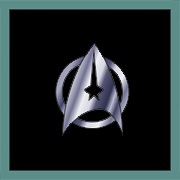 Welcome to the Galaxy-Craft Wiki
Welcome to the Galaxy-craft Wikia! If you are a member, and you notice something missing, please add the correct information about the subject.
This wiki is about the Galaxy-Craft Tekkit server
Galaxy-Craft is a tekkit based minecraft server created by Mikfly (the owner). The server is based on a StarBase spawn, and on a huge world for players to build to their needs. While Galaxy-Craft is heavily influenced by StarTrek, it is open to all players looking to have a good time (as long as they follow the rules). This Wiki itself is dedicated to informing players unfamiliar with certain aspects of the server and its community. Galaxy-Craft is a quickly growing community, so new things are always being added, and it may be difficult to keep track of, so if you see something missing or out of place, please contribute! 
Latest activity